Unlocking Unlimited Potential
Investing in People and Businesses
Empowering People and Businesses
At our core, we are Empowerists. We believe that every person and business has the potential to achieve greatness, so we've made it our mission to help them do just that. Our team of experts are dedicated to providing top-notch business relations and shared services that enable individuals and organizations alike to reach their full potential. Whether it's through innovative technology solutions or personalized support, we're constantly searching for new ways to empower those around us.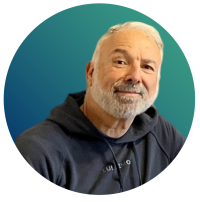 "Our mission is to create, nurture and maintain an environment of growth, challenge, and unlimited potential for all those around us."
This has been Joe's mission for over 30 years and still holds true, from both a people and business perspective, we live by his mission.
What Sets Us Apart?
Our People
Our team is what sets us apart. With a focus on collaboration and innovation, we utilize cutting-edge technology and forward-thinking strategies to ensure that everyone who interacts with us walks away feeling empowered, inspired, and motivated. We believe that by providing high-quality support for both individuals and organizations, we can create a better future for all – one in which success is attainable for everyone who puts in the hard work.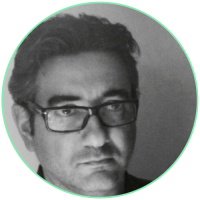 Alberto Navas Roch | Director IT, Data Protection Officer | Centre of Innovation Empowerists
"It is very satisfying from a personal and professional point of view to see how the company invests in its employees and helps to unlock their potential. At the end employees bring the business."
Employee Testimonial
"One thing that really struck me in the first few weeks of working here is how much the core values are deeply rooted in the company culture so that it shows in every conversation and every management decision. As you interact with colleagues and directors and managers, you realize that everyone shows high levels of professionalism following those values, and that motivates you to follow the trend and give your best, and conduct your work in a responsible way while at the same time you want to be part of the actions with your team to contribute together to the success of the projects. It is very satisfying from a personal and professional point of view to see how the company invests in its employees and helps to unlock their potential. At the end employees bring the business."
Alberto Navas Roch
Director IT, Data Protection Officer
Empowerists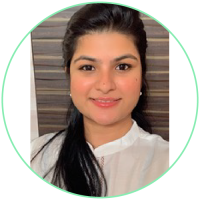 Mihika Yeole | Employee Relations Associate | Empowerists
"I was a fresher when I started working here and it is incredible how my peers and leaders have supported me and moulded me in the right direction. As a result, today I have grown immensely at Empowerists."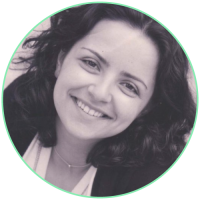 Maggie Gebara | Manager, Innovation and Strategic Projects | Centre of Innovation Empowerists
 "What I like most about working at Empowerists is having a great manager who supports and mentors me, and being part of an amazing team that works together seamlessly on projects."
Employee Testimonial
"What I like most about working at Empowerists is having a great manager who supports and mentors me, and being part of an amazing team that works together seamlessly on projects. Additionally, the work-life balance in our department is exceptional, allowing us to work hard and play hard. I was hired during the pandemic, and Empowerists did an outstanding job ensuring that I felt safe and secure during this challenging time. Moreover, the management regularly communicated with us and offered mental health resources to support our well-being." 
Maggie Gebara
Manager, Innovation and Strategic Projects
Empowerists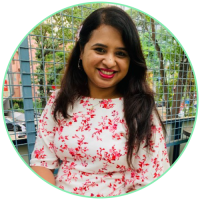 Shruthi Jain | Senior Manager Centre of Excellence | Empowerists
"This company has an unbeatable spirit, something which I admire the most. The employees are extremely diligent. The culture of growth is the primary essence of the company, and it is the right time to work here."